Overview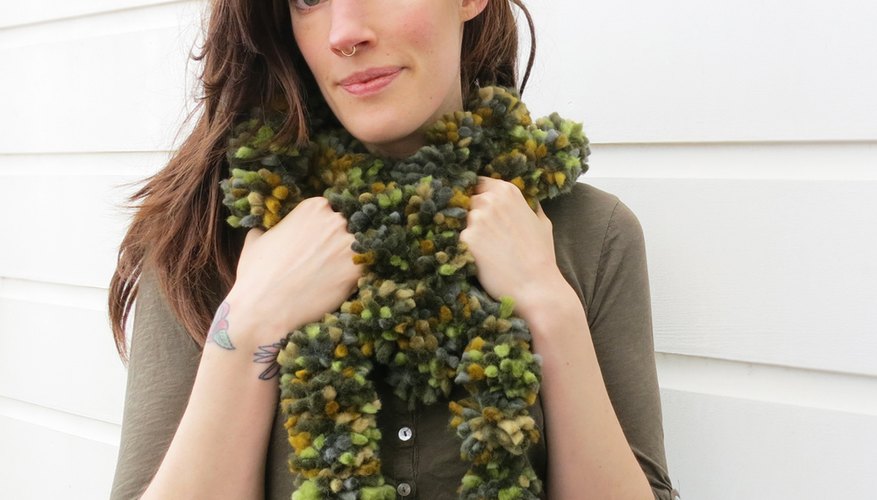 Have fun making tons of fluffy pom poms and stringing them together to create this unique and fashion-forward scarf. This 100% wool yarn makes for a scarf that is oh so boho chic, but consider a brightly colored novelty yarn for a fun and eye-catching alternative.
Materials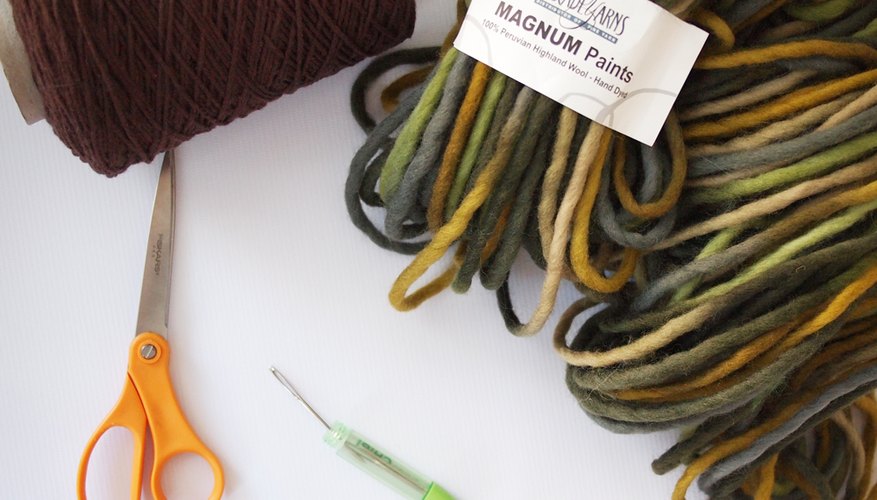 You will need: a skein of extra bulky yarn for making the pom poms, some mid-weight yarn for tying the pom poms and stringing them together, a darning needle (large enough to thread with your mid-weight yarn), and a pair of scissors. This example is shown with Cascade Yarns Magnum Paints wool yarn (in color 9723, forest mix), and required all 123 yards.
Related: Cascade Yarns
Making the Pom Poms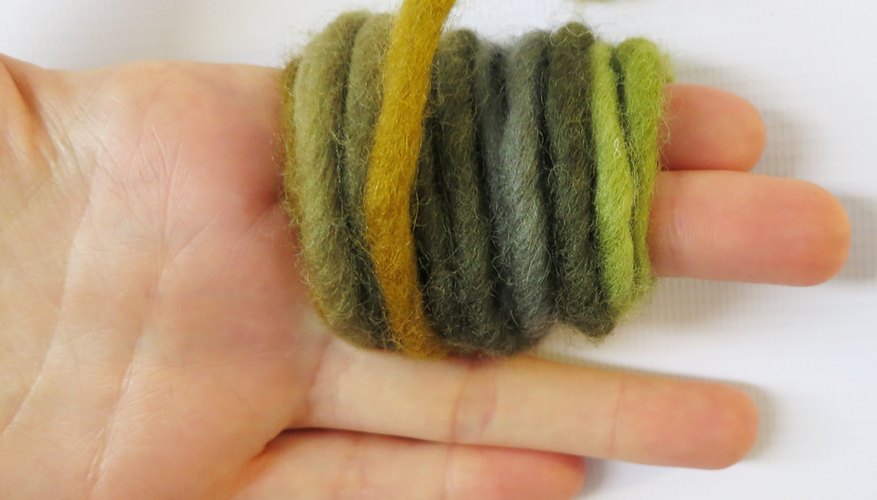 Wrap the yarn about 20 times around two of your fingers and cut the yarn. If you are using different yarn, you may need to wrap the yarn around your fingers more or fewer times to produce a full pom pom. Alternatively, you can use a purchased pom pom maker or a circle of cardboard.
Making the Pom Poms
Pull the yarn off your fingers, keeping it pinched at the center to hold its shape. Tie the center with a length of the mid-weight yarn and then cut the ends.
Making the Pom Poms
Cut the center of each loop of yarn in the pom pom.
Making the Pom Poms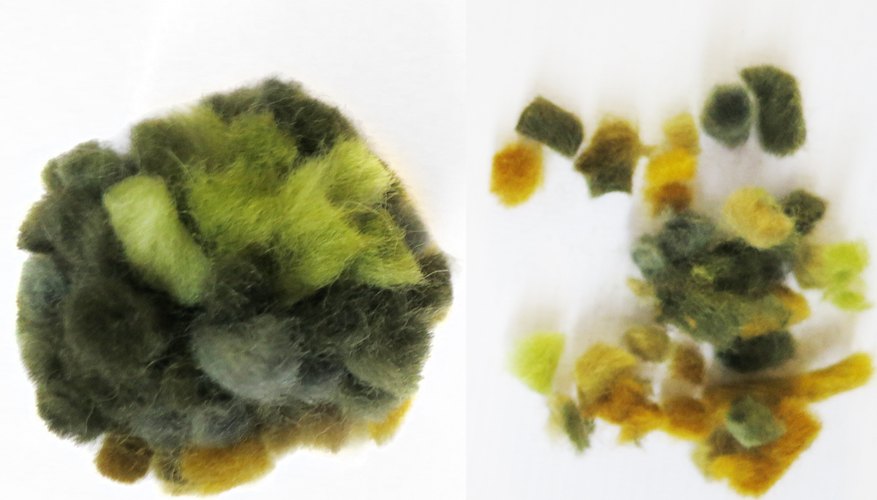 Trim the pom pom so that it is round in shape. If you use a pom pom maker you will get a more even pom pom and trimming will not be as necessary.
Finished Pom Poms
Continue making pom poms until you have used all the yarn. I was able to make over 50 pom poms. You can choose the amount to make based on the amount of yarn you have or if you want a shorter or longer scarf.
Threading the Scarf
Cut a long length of the mid-weight yarn and thread it onto the darning needle. If you cut it too long you risk tangling the yarn and you can always tie a knot to add more yarn as you go. Run the needle through the center of each pom pom. Pack the pom poms together as tightly or loosely as you desire.
Threading the Scarf
Knot the ends of the yarn together and trim the yarn.
Finished Scarf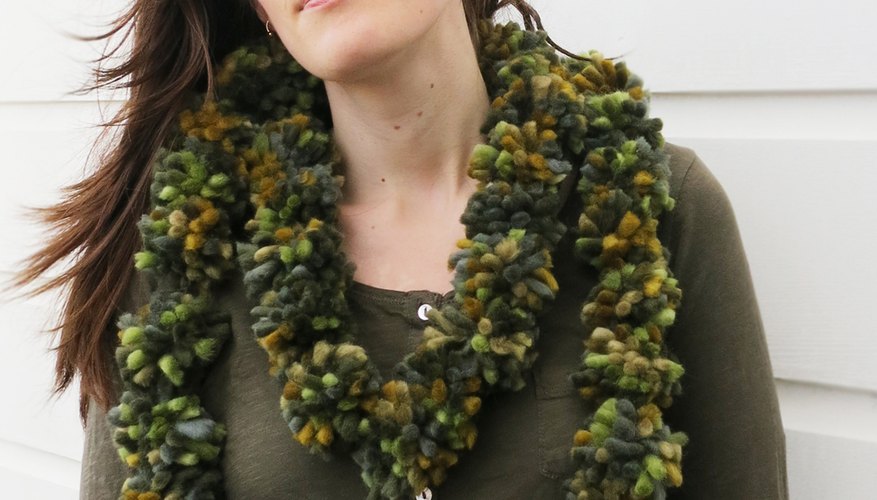 Have fun with your holiday crafting! With best wishes from SeamstressErin.