Moms love when their kids give them homemade art. It's adorable and sweet, but it's not always something she wants to hang on her living room wall. This Mother's Day, give mom some art she'll be happy to hang! This abstract art project will be fun for the kids to make and the outcome will actually look decent and not like a giant brown blob. Sounds pretty great, right? Let's get started!
1. Gather Your Supplies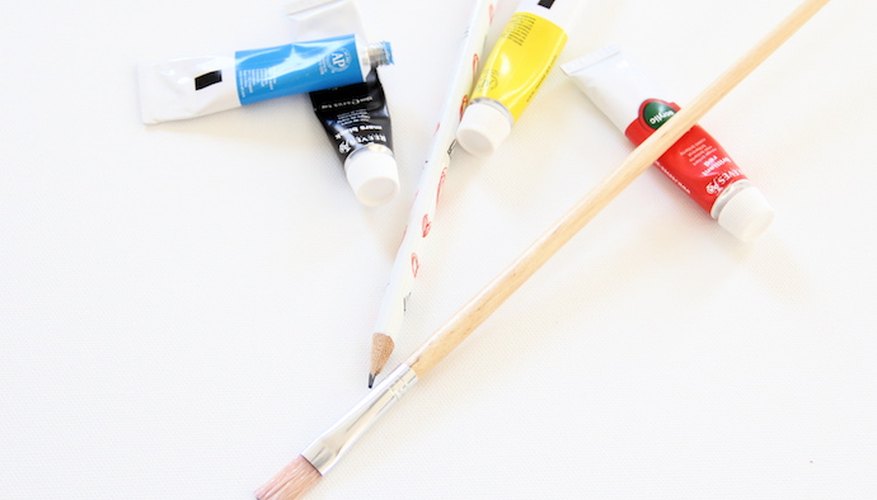 Kersey Campbell
For this art project, you'll need a canvas (size of your choice), acrylic paints, a paint brush, and a pencil. You'll also want to have a bowl of water for washing the brush out between colors and some paper towels to dry off the brush. Not necessary, but it definitely helps!
2. Prep For Painting
Kersey Campbell
To make this project easier for kids, grab a pencil and mark the spots on the canvas you want painted in certain colors. You can use the paint by numbers method or you can use letters to help the kids distinguish where they should paint and what colors to use. It makes it so much easier and a lot more fun. Also, you get some say on how the painting turns out without the kid knowing.
3. Hand Your Little One a Paint Brush
Kersey Campbell
Now hand your little one a brush and the paint colors you chose and let him get to it! Just try not to leave them alone with the painting, or you might come back to some surprises.
4. Add a Fun Element
Kersey Campbell
A fun way to change things up is to grab your pencil and use the eraser to stamp some polka dots with a contrasting color. The kids will love this part and you'll like what it does for your painting.
5. Get Your Painting Ready for Gifting
Kersey Campbell
Once you think the painting looks presentable for Mom, you're done! Let it dry and wrap it up for a special Mother's day gift. She'll love it!