Overview
This googly-eyed wreath is the perfect way to keep an eye out for trick-or-treaters on Halloween. With glow-in-the-dark accents, it will look great day or night.
Supplies
To make this wreath you'll need a 14-inch foam wreath, a spool of orange tulle, a pair of scissors, straight pins, 150 ping pong balls, a pink or red permanent marker, glow-in-the-dark paint, a foam paint brush, 150 googly eyes in assorted sizes, 50+ glue sticks and a glue gun
Megan Andersen
Prep the Wreath
Wrap the foam wreath with two layers of orange tulle. Wrapping the foam will help the glue stick and give your wreath a festive base color. Snip the tulle off the spool when the wreath is completely wrapped. Use straight pins to secure the tulle to the foam wreath.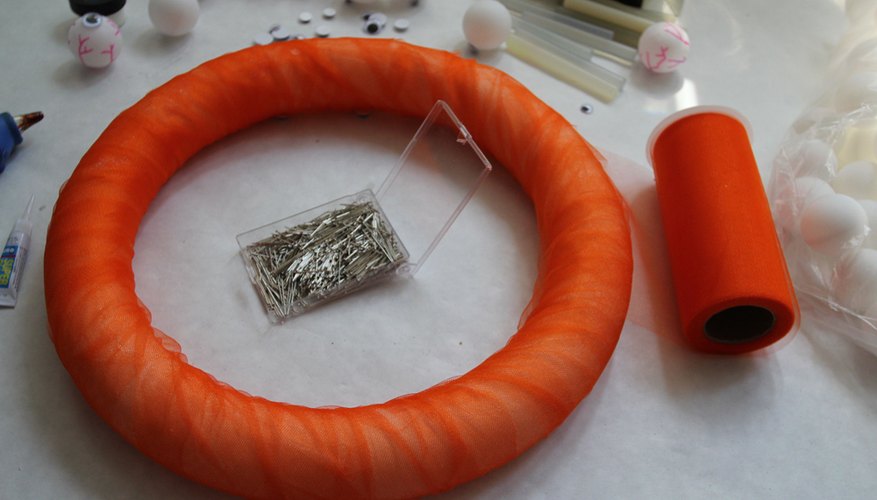 megan Andersen
Make the Eyes
With a red or pink permanent marker, draw veins that start at one side of the ball and spider out all over the surface. Leave one small area open. Repeat this on about half of your ping pong balls. Leave the second half plain white.
Megan Andersen
Make the Eyes Glow
Use the foam paintbrush to apply an even coat of the glow-in-the-dark paint onto the "bloodshot" eyes.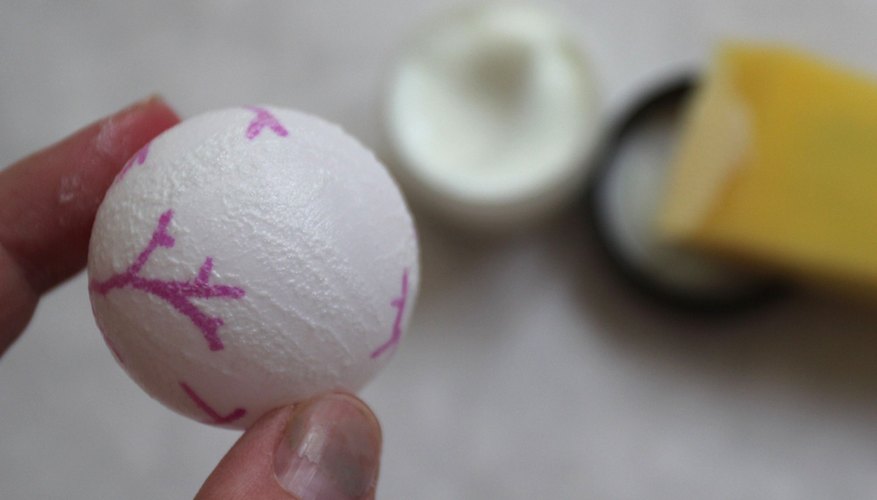 megan Andersen
Add the Pupils
Place a dab of glue in the center of a bloodshot eyeball or anywhere on the plain white balls. Repeat to apply googly eyes to each eyeball.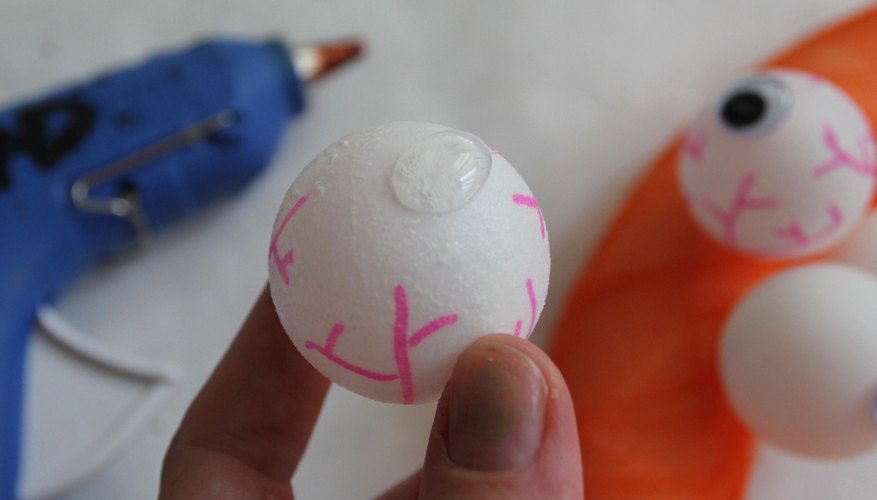 Megan Andersen
Build Up the Wreath
Squirt a generous amount of hot glue on the back of an eyeball and place it on the tulle-covered wreath. Continue, covering half of the wreath with eyeballs.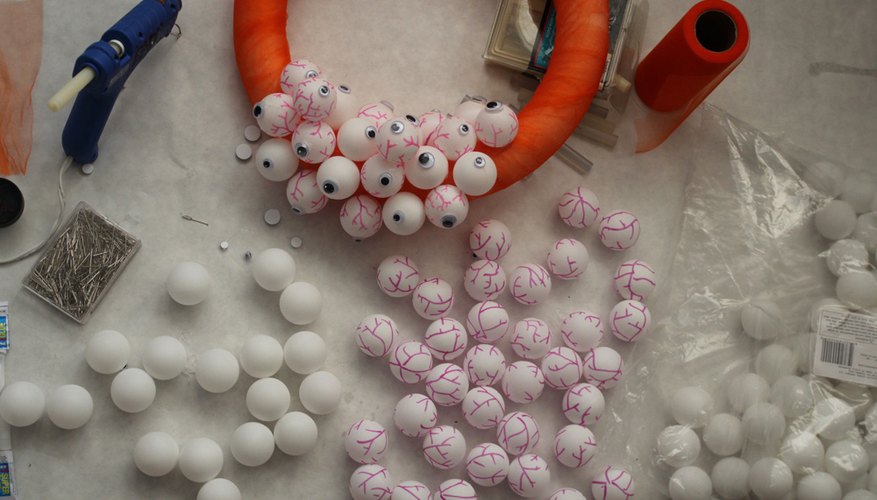 megan Andersen
Hang the wreath
Cut a length of tulle, wrap it around the foam wreath and tie it off with a square knot or a bow. Pin down the tulle so you have a way to hang your wreath. Add eyeballs to the remaining half of the wreath.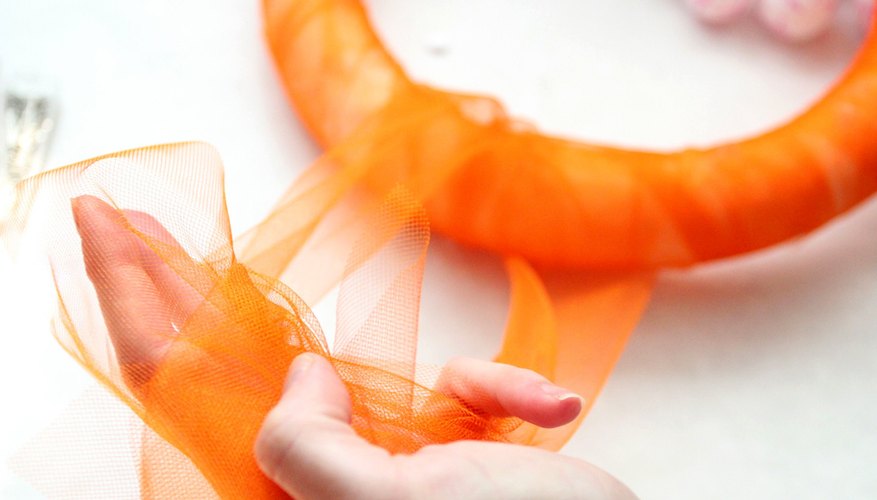 Megan Andersen
Display the Wreath
Hang the wreath on your front door and enjoy the looks your door gets (and gives!) this Halloween season.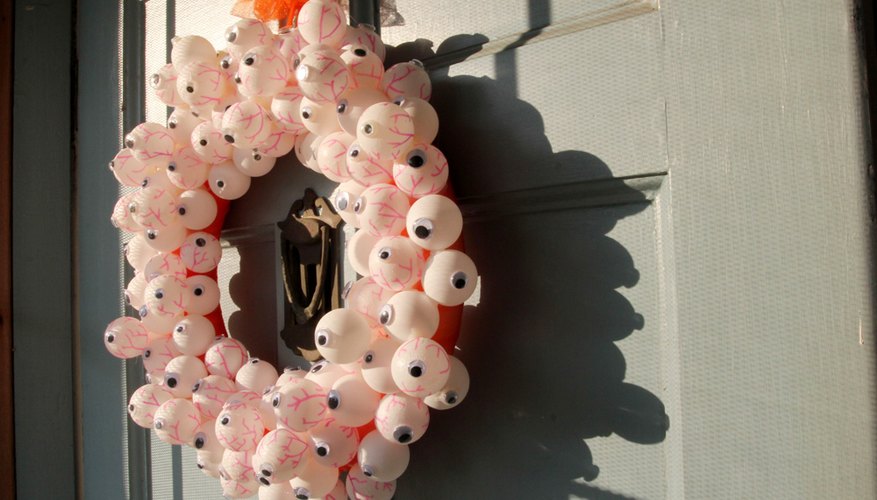 Megan Andersen