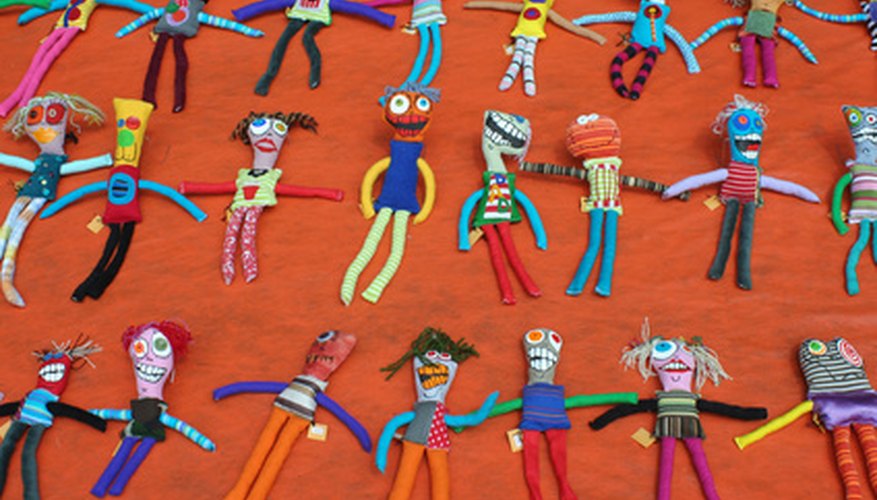 If you need to create a display rack for a trade show, craft fair or other event, making your own folding display rack is a simple project that can be completed in just a few hours. Once you create the basic structure for the display, you'll be able to customize your rack for you needs, and when not in use, your display rack can be folded and stored neatly away.
Place your foam core boards on a table side by side. The front side of the board should be face down. Leave about 1/2-inch space between the boards.
Cut a strip of tape the same length as the foam core. The cloth tape is preferred for creating display boards because it is flexible and strong. Lay the tape along the edge of the left side board and the center board, connecting the two pieces. Then do the same for the right side and center. Flip the boards over and do the same on the other side. Now when you stand your board up, it will stand on its own with three separate panels for displaying your products, services or information.
Customize your panels. If you are displaying jewelry or small items, you can pin them to the board directly by inserting jewelry pins into the board. Alternatively, you can cut a small circle towards the top center of the right and left panels, and insert a PVC pipe to create a rack for hanging items like clothing or sewn goods.