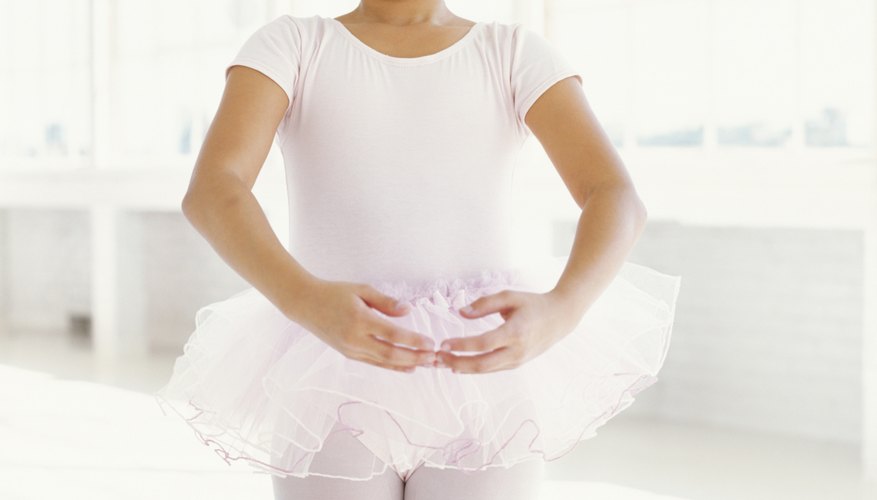 If it is for a dance recital or for just twirling around the house, tutus are often part of a little girls' wardrobes. Tutus can be expensive. You can make your own tutu for just a few bucks, in more than one style or color for less than the price of one in a store. These tutus can be worn for dance recitals, costume party attire or with a denim jacket for a jazzy outfit.
Make a Filled Four Layers Tutu
A slight variation on a traditional tutu, this design has a connected tulle layer that is filled with lightweight objects such as silk flower petals. These are great for dance rehearsals, shows and as everyday dress up. Making these involves folding layers of tulle over and creating four layers that give the skirt its fullness. One layer stays enclosed, which shows off the details of whatever objects get put inside. You can attach the tulle to either elastic or a ribbon.
Make a Tied Strip Tutu
This strip skirt design is the easiest way to make a tutu. Putting this together involves taking several strips of tulle and tying them onto a piece of ribbon or elastic, then tying the skirt onto the wearer. There is room for lots of creativity here in regards to the length, number of and color design of the tulle strips.
Make a Rocker Tutu
For the non-traditional tutu try a rocker style. The design starts with a skirt as the base. Then add colored tulle in random bunches to the skirt. The skirt should be covered entirely, and then all tulle pieces are sewn down. You can use as many colors as you want. The more tulle you use, the fuller the skirt will be. This form of making a tutu works well for a last-minute rocker chic look.