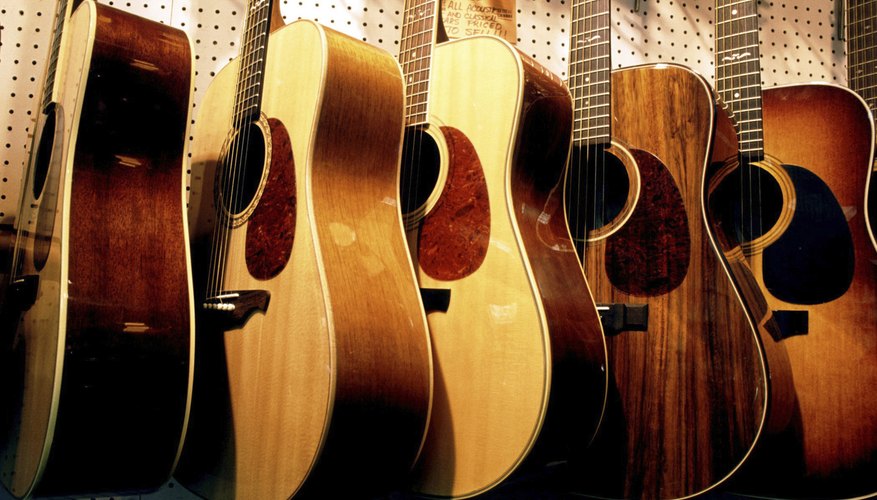 A classical guitar and an acoustic guitar are both "acoustic" guitars. They merely differ in construction and playing style and are usually used to perform different styles of music.
Strings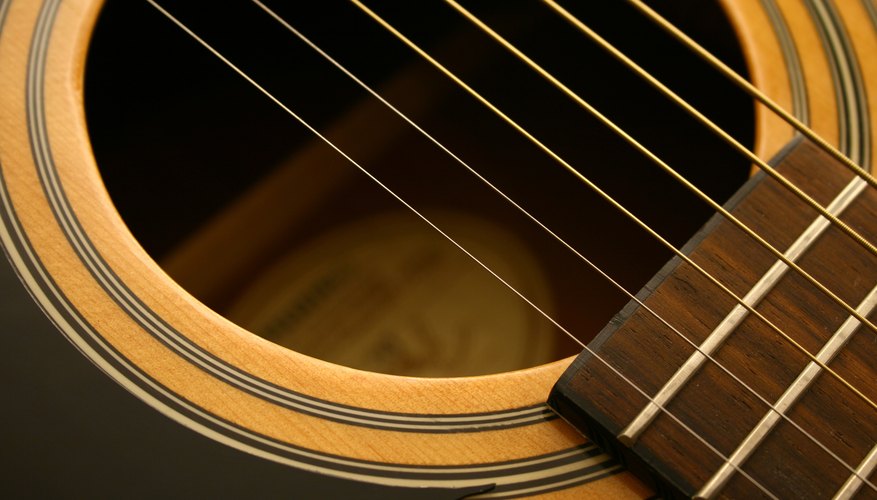 Classical and acoustic guitars both have six strings. Classical guitars have nylon strings which produce a round, mellow sound. Acoustic guitars have steel strings, which are higher in tension and produce a bright, metallic sound.
Neck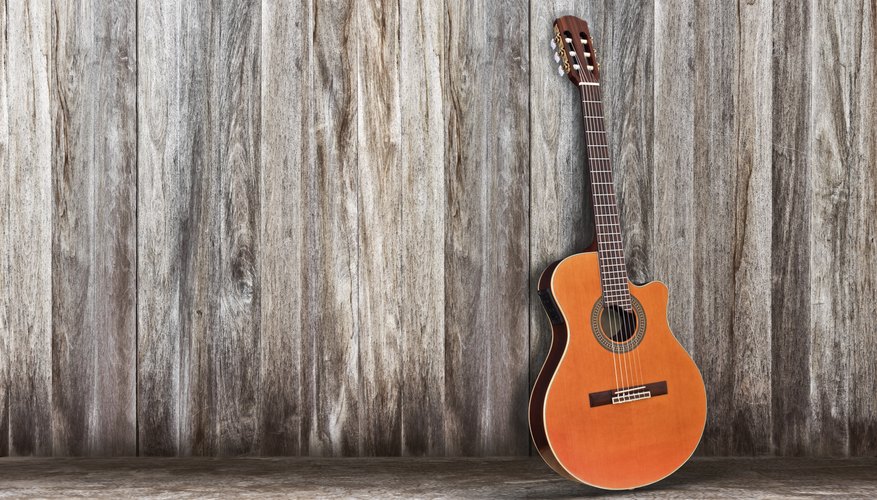 Classical guitars have wider necks than acoustic guitars; the extra room is accommodating to the more intricate classical style of playing.
Function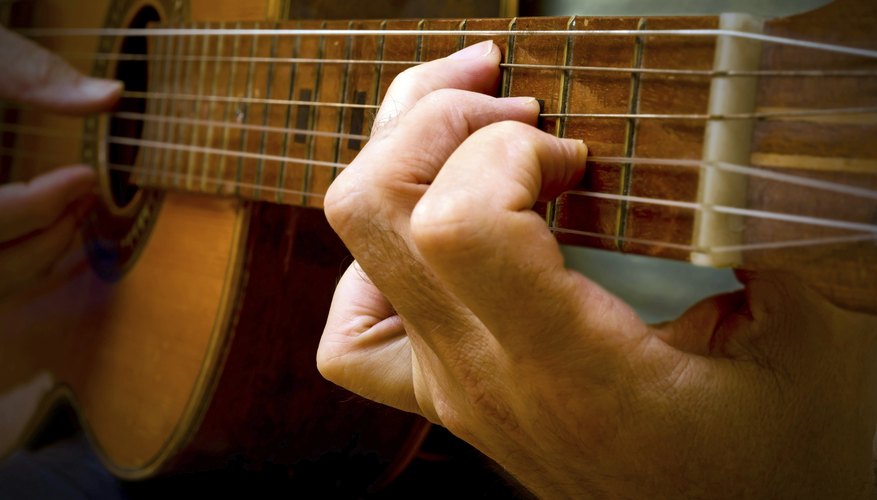 Classical guitars, a fitting name, are usually used to perform classical and Spanish style music. Acoustic guitars are used in folk, country, blues and a wide array of genres.
Volume
Classical guitars are lower in volume than acoustic guitars due to their string type and smaller body.
Considerations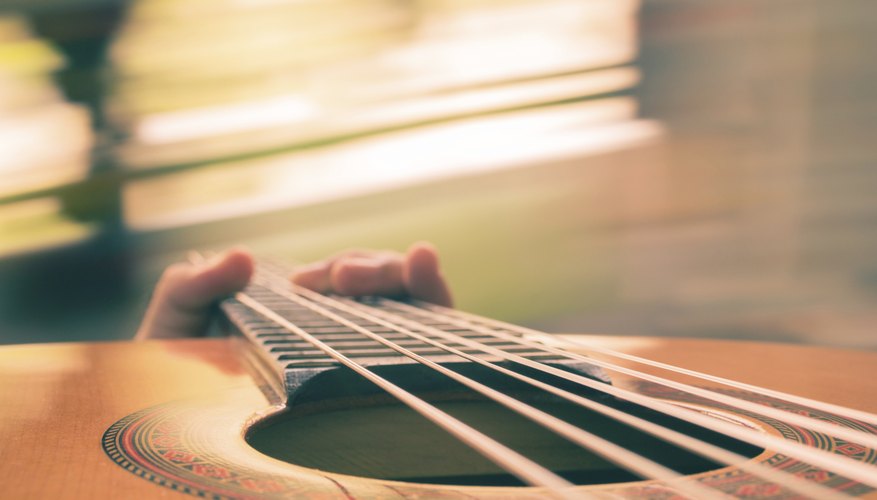 Beginners will find classical guitar easier to play, as the nylon strings are easier to hold down and form chords—and put less stress on the fingers.
Playing
You play a classical guitar by plucking the strings with your fingers or fingernails. You can also play an acoustic guitar this way, but people often use picks.