The Mercury (or Winged Liberty Head) Dime was introduced in 1916 as a replacement for the Barber Head Dime. This new issue was designed by Adolph A. Weinman, who was a student of Augustus St. Gaudens, the famous sculptor. The year 1916 also featured the release of the Standing Liberty Quarter and Walking Liberty Half Dollar. These three coins showcase the beauty and appeal of the "Golden Age of American Numismatics." The Winged Liberty Dime depicts a young lady wearing a Phrygian cap with wings. Many people interpreted the design as a representation of Hermes (or the God Mercury), and thus, the dime had a nickname. The reverse of the coin has an illustration of the fasces, an ancient Roman symbol of war. This is a difficult set of coins to assemble--but if you have the chance to see one of the these little beauties--you will agree that the Mercury dime is a very pretty coin indeed! Here are some tips for collecting these gems.
Only 264,000 Mercury Dimes, 1916 D, were minted. Very few are available in Mint condition. This is the key date for the entire collection.
Here is an important date, with just over 1.05 million minted. The scarce Mint state examples will command a premium of more than $1,500, and that is a conservative estimate. * Note: I strongly recommend that the collector obtain certified specimens from NGC or PCGS (the only two universally recognized grading services).
Another key to the set, and another low mintage of just over 1.2 million pieces. As in the above case, this is another tough nut to crack, with Mint state prices starting at $1,600.
KEY DATE (1942 over 1941 D)
This is really an "error" coin; however, most serious collectors require this as part of the set. Mint state examples start at $3,000 and peak out at almost $10,000 in MS 65 condition.
This next listing includes the issues which are moderately priced, depending on condition (as always, graded coins are suggested):
1926 S/1928 S/1930 S/1931 D/1931 S/1934 D (large mint mark)
The U.S. Mint started issuing Proof Mercury Dimes in 1936. The first year issue is now valued at $3,000. All of the early issues through 1942 are relatively expensive. Proof coins were discontinued until 1950. By that time, the Roosevelt head dime had replaced the Mercury design.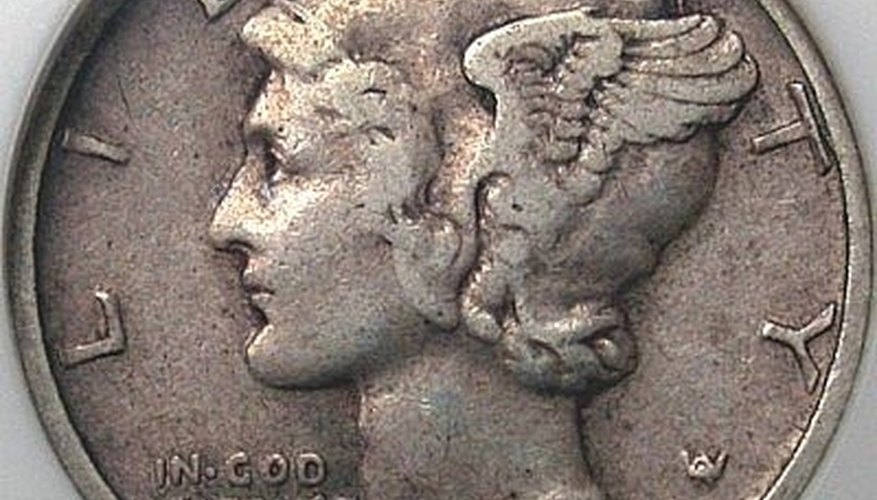 A good light source
A good magnifying glass
A copy of RS Yeoman's Guide Book on Coins
A Dansco Album (preferred) to house your collection
Purchase slabbed (encapsulated), graded coins from PCGS or NGC. Take the time to research this series and the key dates. If assembling a high-grade collection, be sure to find a holder for any slabbed coins, as well as a Dansco album for the common dates. Purchase these coins from a certified dealer. Store your coins in a cool and safe area.
Never try to clean a silver coin--you will destroy the natural luster. Do not purchase coins from a flea market or on the Internet.