Stockbyte/Stockbyte/Getty Images
Come on down, you are the next contestant on the Price Is Right! This long running game show features a punch board in which the contestants may earn cash. Choosing a hole and then punching through the paper covering each hole, the amount of the cash the contestant wins is written on a card. The punch board on The Price Is Right has 50 slots for the contestant to choose from. When building your own punch board, the number of slots will depend on your needs.
Constructing a Punch Board
Determine the size of the board by the number of holes that are needed for the project. Using the circle template, trace around the template for positioning the holes.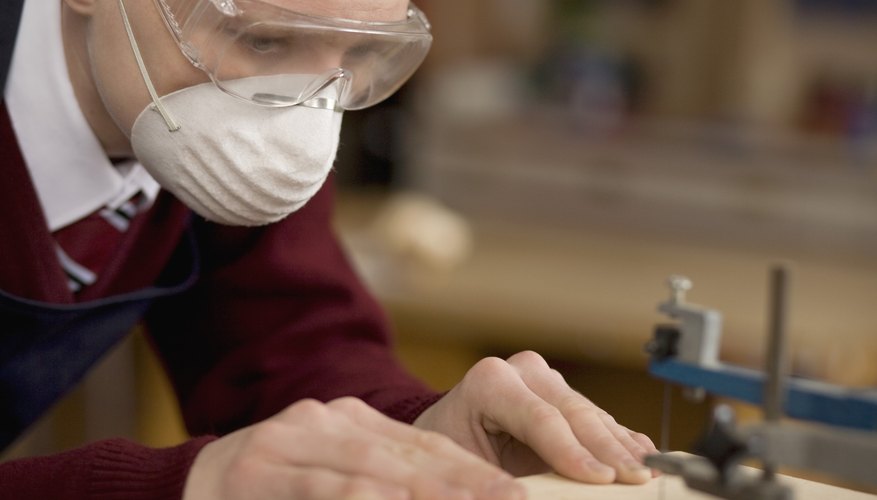 Jupiterimages/BananaStock/Getty Images
Cut the holes out of the punch board with caution and precision. Carefully cut the holes using the saw. If the edges of the holes are rough or have jagged edges, smoothing those edges with sandpaper is recommended to avoid cuts and splinters.
Sketch a design with a pencil on the punch board prior to painting to help eliminate mistakes. Once the sketch is completed, carefully paint the board and allow time for drying.
Turn the board over. If a design is to be used on the paper, draw or create the design prior to attaching the paper to the board. Make sure the designs can be seen through the holes. Place the paper over each hole, cutting the excess paper but leaving enough around the edges to attach to the board.
Place the prizes into the bags. Carefully situate the bag opening over the paper, covering the holes. Position the bag to be sure the hole and the bag are aligned to allow the edge of the bag to be a little past the edge of the circle. Staple both the paper and the bag to the board at the same time.
Turn the board over and have some fun.
Thin plywood or other thin sturdy board
Saw
Circle template
Paint
Staples or other ways to affix the paper and bags to the back of the board
Paper to cover the holes
Bags to hold prizes
Prizes
Use personal protection gear when operating a saw.
References
Writer Bio
Based in Colorado Springs, Colo., LynDel Randash has been writing professionally since 2010. Her work appears on eHow, focusing on topics in education. She also teaches elementary school children to write. She holds a Bachelor of Science in elementary education from Minot State University and a double Master in Education in technology/curriculum and administration/supervision from the University of Phoenix.
Related Articles