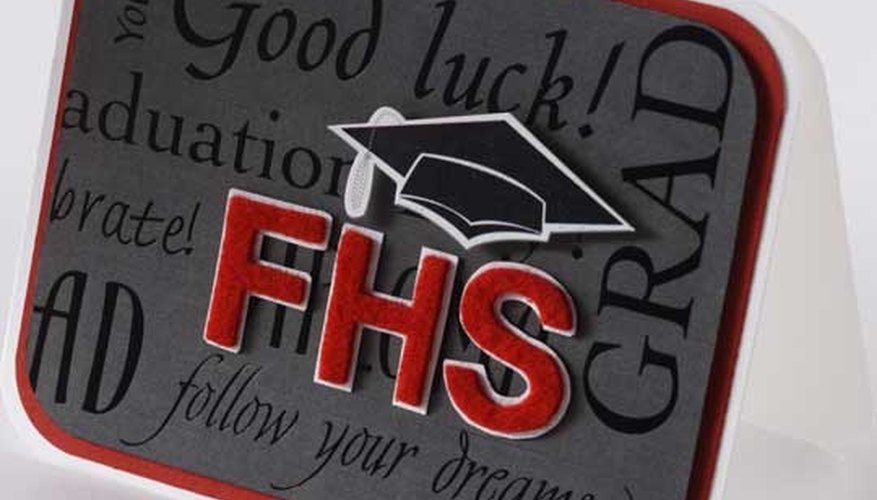 Graduation from the 8th grade is a significant event in any child's life. It signifies growth into young adulthood. Celebrate this event with a great party and invite all the friends and relatives to join you. Creating your own invitations to this party can be a fun and interesting project for the entire family.
Celebrate the Accomplishment
What better way to let everyone know that your child has graduated from 8th grade than by creating an invitation in the school colors? Some schools even have their own scrapbook paper manufactured, which is available in specialty shops. Use raised or felt letters to give the card a dimensional look. Decorate the card with a picture of the school's graduation cap or school colors.
Rubber Stamps Add Character
Use stamps to give a note of humor to the invitation; for example, stamp an owl (noted for intelligence) on the card. Embellish it with colored markers. Other stamps you could use include a scroll, a book and a schoolhouse.
Words Can Inspire
Search online or in books for a special phrase or saying that may have inspired your child during his school years. Phrases like "reach for the stars" or "time to spread your wings" can become the theme not only for your card but the party as well. A card that features shiny, glue-on in a comet shape with the phrase written underneath it makes a statement. Or simply use the words "congrats" and "proudly announcing."