Since 1953, Lladro creations have continued to inspire and innovate. Collected worldwide, these luxurious figurines are always in demand. Occasionally, sellers will try to pass of a fake figurine as authentic. Follow these steps to determine the authenticity before you buy.
Identifying Authentic Lladros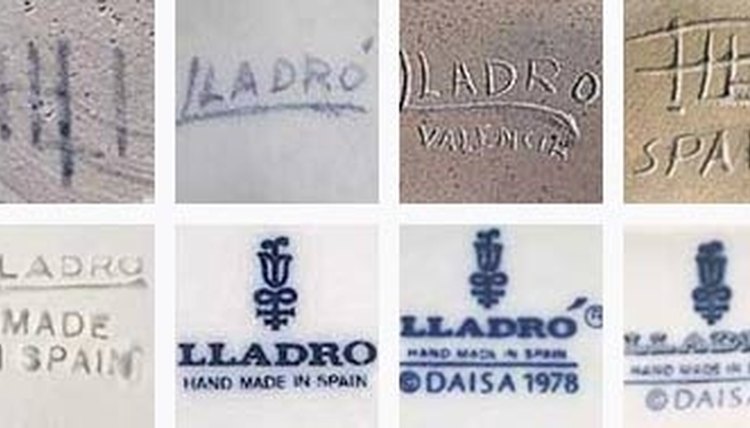 First, look at the bottom of the figurine. The porcelain should also be engraved with a logotype that looks similar to a blue bell or tulip, the name Lladro and will say "Made in Spain." The logotypes have changed over the years but every example can be found on the official Lladro site (see Additional Resources). Be wary of any seller who will not show the bottom of the figurine before buying.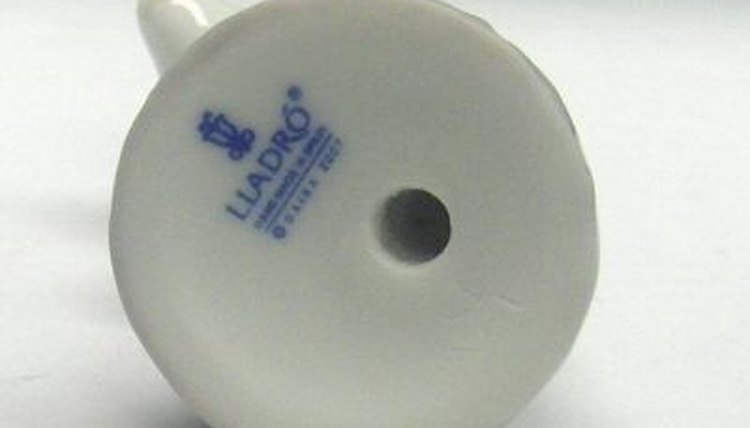 Second, search the Lladro catalogues. Every authentic piece has been catalogued and on the official site even lists the suggested retail price of the item. Checking the piece out this way is an excellent resource and a good check to see if the price that you are paying is on par with the value of the figurine.
Third, go to the official Lladro website and use the number found on the bottom of the figurine; this is called the serial number, authenticity code or limited series number. If there is not a number on the bottom, then you should be able to locate the number on the authenticity card that comes with the figurine. You can input this number into the Lladro website and the site will immediately verify its authenticity.
Fourth, if you are still in doubt as the authenticity of the figurine, you can contact the Customer Service department of Lladro. They will authenticate the piece, free of charge. Go to the website and use the Contact Us link to get the current email address. Lladro will require you to send the serial number or reference number, pictures of the bottom and other pictures of the figurine. For anyone that purchases luxury items, free authenticity verification is a tremendous help.
Finally, if you are unable to wait for verification from the company or cannot confirm authenticity from the steps above, you may want to consider hiring a local appraiser. You can usually find a local appraiser by contacting a store that sells Lladro figurines. These stores usually have someone they recommend and will most likely provide you with contact information.