The number of blackjack tables in Las Vegas is mind-blowing. With so many to select from, picking a good one can be a challenge. When picking the best casinos for blackjack, the best choice depends on what you're looking for. Perhaps you're seeking the best odds of winning, maybe you're interested in finding a table with low minimums, or it could be the atmosphere that makes a table good for you.
Good Odds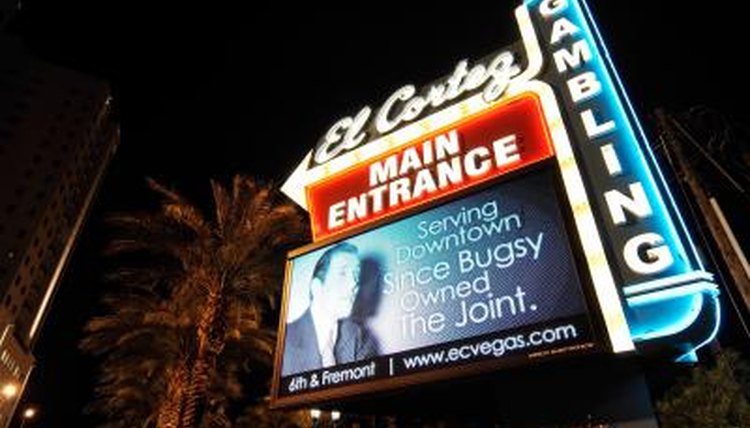 Ethan Miller/Getty Images News/Getty Images
As of March 2010, the best odds for a blackjack player in Las Vegas, according to Michael Shackleford, The Wizard of Odds, were found at El Cortez. Specifically, The Wizard's "Las Vegas Blackjack Survey," found on wizardofvegas.com, indicates the single-deck game at El Cortez has a house edge of point 0.18 percent. These are great odds for the player. There were five tables with these odds at the El Cortez as of March 2010. El Cortez is an older property, located east of The Fremont Street Experience in downtown. It has a true old-Vegas feel to it. A locals' favorite, the readers of the Las Vegas Review Journal picked El Cortez as the casino with the best blackjack in a 2009 poll.
El Cortez Hotel and Casino 600 Fremont St. Las Vegas, NV 89101 702-385-5200 ecvegas.com
Lowest Minimums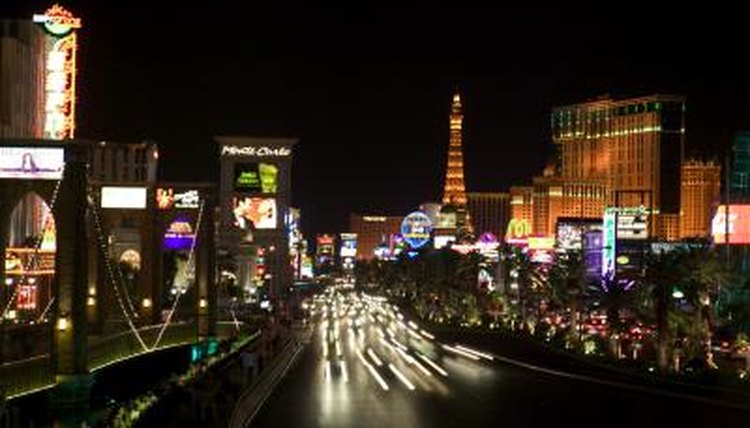 Thinkstock Images/Stockbyte/Getty Images
The minimum on a blackjack table refers to the lowest dollar bet a player can make in order to play a hand. There were five casinos in Las Vegas that offered $1 per hand blackjack as of March 2010: Fiesta, Gold Spike, Poker Palace, Skyline and Slots a Fun. Only one of these is on the Strip, and it's Slots a Fun, located on the north end of the Strip next to Circus Circus. According to the Wizard's "Las Vegas Blackjack Survey," Slots a Fun had 11 tables at $1 as of March 2010. The games paid three to two on a blackjack, which is important to note. Players should pay attention to what a blackjack pays at the table they select, particularly at low-limit tables, since casinos sometimes offer a stingier six to five payout. For example, if your bet is $10 and you hit a blackjack (21 made with just two cards), you'll be paid $15 at a table with a 3-to-2 payout, but you'd win just $12 at a 6-to-5 paying table.
Slots a Fun 2890 Las Vegas Blvd. S. Las Vegas, NV 89109 702-734-0410
Atmosphere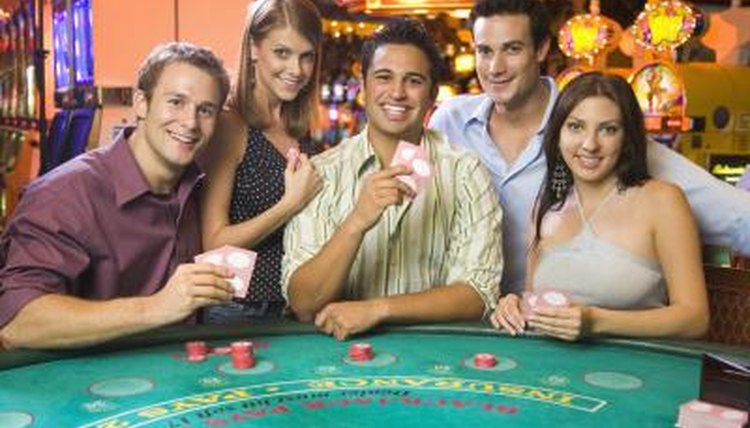 Determining the best atmosphere for playing blackjack is purely subjective. Some people go for the old-Vegas kitschy quality found downtown, at places such as El Cortez, while others desire the excitement and polish of a Strip mega-resort. Blackjack is available at every Vegas casino, and it is a mainstay in the high-roller lounges at the premier resorts around town. High rollers find classic, posh surroundings and receive attentive VIP service. The minimums at the tables in these lounges can be $100 or higher.